Stertil-Koni Celebrates Record Results, Showcases Product Innovation at 23rd Annual Distributor Meeting
Manufacturer
Info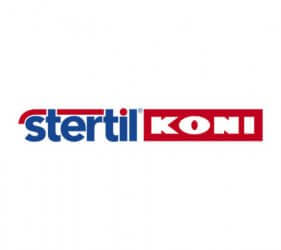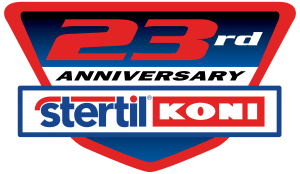 STEVENSVILLE, MD, April 16, 2019 – Heavy duty bus lift and truck lift leader Stertil-Koni recently celebrated record results at its 23rd Annual Distributors Meeting, held in historic Annapolis, Maryland.
There, at a four-day event themed "Together We Prosper," the company showcased product enhancements, new technologies and spotlighted major accomplishments of its extensive Distributor Network, which spans North America.
In an address before the gathering, Stertil-Koni President, Dr. Jean DellAmore, noted, "Our success is truly a collective achievement – one in which we have prospered together by offering superior heavy duty vehicle lifting systems, all backed by the most knowledgeable and dedicated distributor team in the industry." DellAmore added that the average tenure of a Stertil-Koni distributor is 14 years, and in that way, he noted: "We can deliver world-class engineering coupled with top-shelf local expertise. It is an approach without parallel in our sector."
The gathering also featured the latest product updates, hands-on training with all equipment, break-out sessions and even advanced courses on the installation and servicing of Stertil-Koni's product line – which includes the broadest range of ALI-certified heavy duty vehicle lifts in the entire industry.
Stertil-Koni also reported that 100% of its distributors were in attendance at the meeting including the company's long-standing distributor principal of Syosset, New York-based D.L. Carr Associates, Ed Carr, who is a very youthful, active and successful octogenarian.
"From a broader perspective," explained DellAmore, "this was an extremely energized meeting that reinforced our core expertise — the heavy duty vehicle lifting space. In that way, our Stertil-Koni team and dedicated distributors, each of which has an exclusive territory, is laser-focused on this essential and growing business sector across North America."
The company also noted there was tremendous excitement among the attendees regarding multiple ground-breaking advances Stertil-Koni will be introducing over the next 12 months – including its award-winning Mobile Column Lifts.
Concluded Dr. DellAmore, "It has been an exciting year of growth, innovation and product development and we know there is much more for us to accomplish in the months and years ahead."
# # #
About Stertil-Koni
Stertil-Koni is the market leader in heavy duty vehicle lifts, notably bus lifts and truck lifts, and proudly serves municipalities, state agencies, school bus fleets, major corporations, the U.S. Military and more. Stertil-Koni's breadth of products meets all ranges of lifting needs and includes portable lifts such as Mobile Column Lifts, 2-post, 4-post, inground piston lifts, platform lifts, and its axle-engaging, inground, scissor lift configuration, ECOLIFT. The company's innovative, inground telescopic piston DIAMONDLIFT is now available with an optional Continuous Recess system, ideal for low clearance vehicles. Stertil-Koni USA is headquartered in Stevensville, Maryland with production facilities in Europe, The Netherlands, and in Streator, IL.
Contact: Paul Feldman, Paul.Feldman@Stertil-Koni.com, 410-643-9001