Apparatus Description:
Rescue 1 -20' Walk-Around w/Upper Storage, Spartan Metro Star/MFD, 10" Raised Roof
Apparatus Manufacturer:
Rescue1®
Apparatus Type:
20' Walk-Around w/Upper Storage Heavy Rescue Unit
Cab/Chassis Make/Model:
Spartan Metro Star/MFD/10" Raised Roof Chassis
Engine Make Model and Horsepower:
Cummins ISL 9L, 450 HP
Rescue Body Length:
20' Walk-Around
Rescue Type:
Extreme Duty Walk-Around w/Upper Storage
Rescue Features:
All extruded aluminum Extreme Duty 20' Walk-Around Rescue is equipped with a rear roof access stairway to access the upper storage compartments. Spartan Metro Star/MFD 10" raised roof chassis equipped with a Cummins ISL 9/450 HP engine. Recessed electric awning, 35 kw PTO driven Onan generator, 9000 lbs. portable winch system, absorbent material hopper with electric/air operated dispenser, (2) electrical cable reels w/200' of 10/4 cable and (4) high angle tie off eyelets. ROM anodized finish roll-up doors and slide out trays.
Available for Immediate Delivery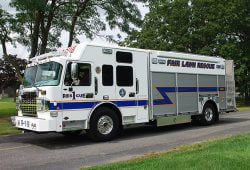 Department: FairLawn (NJ) Rescue Location: 8-01Fair Lawn Ave., Fair Lawn, New Jersey 07410 Fire Chief: ChrisHolts...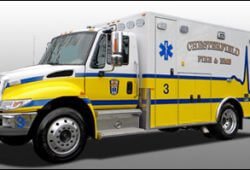 International 4300 Chassis – Durastar International MaxForce DT engine 215-300 hp Allison 2200/3000...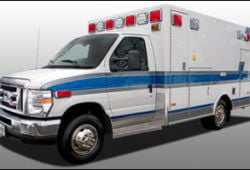 We invite you to visit our showroom and experience the emergency vehicle products...