This three-rail slide mounts under the truck body and supports 500 lbs. when extended. Manufactured of anodized aluminum extrusion and stainless-steel components, the greasable latch combats road debris and is a corrosion-resistant alternative to steel steps.
Specifications
Extension: 100%
Capacity: 500 lbs.*
Depth: 16"
Materials: Corrosion-resistant stainless steel
* Check technical data for de-rated lengths/widths.
Buy this product online >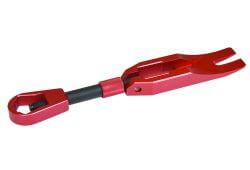 You won't find a more versatile personal carry tool than the newly redesigned...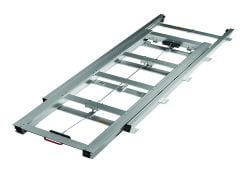 This dual-direction transverse slide is a must-have for past-through compartments, featuring up to...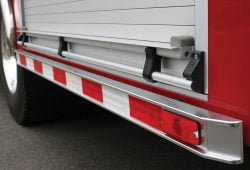 Eliminate the tedious task of manufacturing rails with these pre-manufactured rub rails, featuring...