This three-rail slide mounts under the truck body and supports 500 lbs. when extended. Manufactured of anodized aluminum extrusion and stainless-steel components, the greasable latch combats road debris and is a corrosion-resistant alternative to steel steps.
Specifications
Extension: 100%
Capacity: 500 lbs.*
Depth: 16"
Materials: Corrosion-resistant stainless steel
* Check technical data for de-rated lengths/widths.
Buy this product online >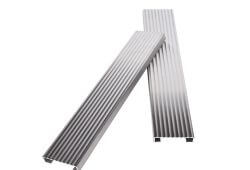 Lightweight yet durable, these aluminum hosebed slats can be ordered in lengths of...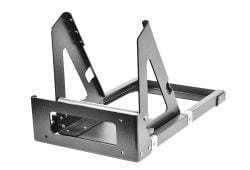 Often, Hannay hose or cord reels are mounted too far in the compartment...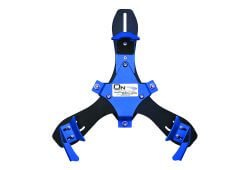 OnScene Solutions' patented Talon Helmet Mount helps crews meet new NFPA 1901 helmet...