Without sacrificing weight capacity, this two-rail slide features a low-profile design perfect for compartments with lower ceiling heights. Manufactured of anodized aluminum extrusion and stainless-steel components, these industrial slides offer a corrosion-resistant alternative to steel slides. The slide's large latch release is designed for gloved hands, while rolling resistance is minimized thanks to Urethane wheels.
Specifications
Extension: 70%
Capacity: 1,000 lbs.*
Depth: 28-96"
Materials: Corrosion-resistant stainless steel
* Check technical data for de-rated lengths/widths.
Buy this product online >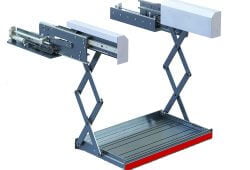 OnScene's new X30 cargo lift system is designed to lower heavy equipment from...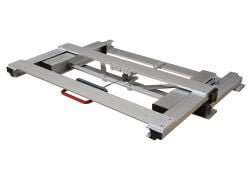 This three-rail slide mounts under the truck body and supports 500 lbs. when...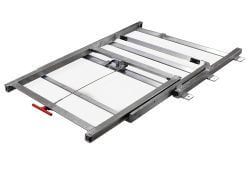 This welded, NON-anodized aluminum slide provides an economical cargo system, featuring 100% extension....