This dual-direction transverse slide is a must-have for past-through compartments, featuring up to 1,000 lbs. of capacity and 70% extension. Manufactured of anodized-aluminum extrusion and stainless-steel components, these industrial slides offer a corrosion-resistant alternative to steel slides. The slide's large latch release is designed for gloved hands, while rolling resistance is minimized thanks to Urethane wheels.
Specifications
Extension: 70%
Capacity: 1,000 lbs.*
Depth: 40-96"
Materials: Corrosion-resistant anodized aluminum
* Check technical data for de-rated lengths/widths.
Buy this product online >
Link to: https://onscenesolutions.com/product/83-series/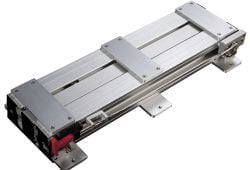 A clone of the 81 Series slide but in a narrow 11.375" design,...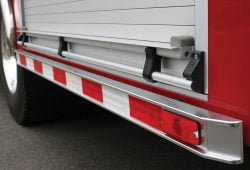 Eliminate the tedious task of manufacturing rails with these pre-manufactured rub rails, featuring...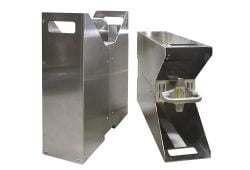 When every second counts, turn to the SafeTSystem™, an air cylinder management system...