A clone of the 81 Series slide but in a narrow 11.375" design, the 85 Series accommodates tall, slim compartments, as well as vertical tool boards. These slides are lighter than comparable steel slides and have an easy-access release handle designed for gloved hands, while rolling resistance is minimized thanks to Urethane wheels.
Specifications
Extension: 100%
Capacity: 1,000 lbs.*
Depth: 16-120"
Materials: Corrosion-resistant stainless steel
* Check technical data for de-rated lengths/widths.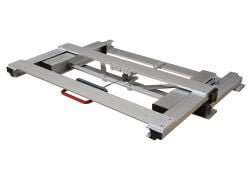 This three-rail slide mounts under the truck body and supports 500 lbs. when...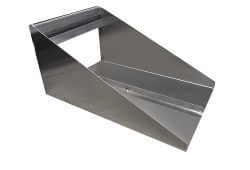 The SafeTSystem™ compartment base mounts into your department's apparatus. The SafeTSystem™ holder carrier...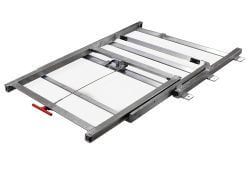 This welded, NON-anodized aluminum slide provides an economical cargo system, featuring 100% extension....