This welded, NON-anodized aluminum slide provides an economical cargo system, featuring 100% extension. The ultra-low profile design (at 2.75") is perfect for lower compartments. Manufactured of anodized-aluminum extrusion and stainless-steel components, these industrial slides offer a corrosion-resistant alternative to steel slides. The slide's large latch release is designed for gloved hands, while rolling resistance is minimized thanks to Urethane wheels.
Specifications
Extension: 100%
Capacity: 600 lbs.*
Depth: 16-30"
Materials: Corrosion-resistant stainless steel
* Check technical data for de-rated lengths/widths.
Buy this product online >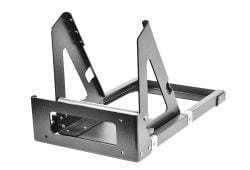 Often, Hannay hose or cord reels are mounted too far in the compartment...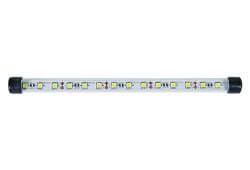 Available in red, white or blue lighting, the Access compartment lighting system blends...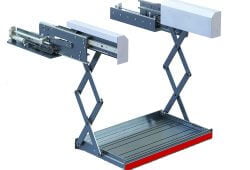 OnScene's new X30 cargo lift system is designed to lower heavy equipment from...