This welded, NON-anodized aluminum slide provides an economical cargo system, featuring 100% extension. The ultra-low profile design (at 2.75") is perfect for lower compartments. Manufactured of anodized-aluminum extrusion and stainless-steel components, these industrial slides offer a corrosion-resistant alternative to steel slides. The slide's large latch release is designed for gloved hands, while rolling resistance is minimized thanks to Urethane wheels.
Specifications
Extension: 100%
Capacity: 600 lbs.*
Depth: 16-30"
Materials: Corrosion-resistant stainless steel
* Check technical data for de-rated lengths/widths.
Buy this product online >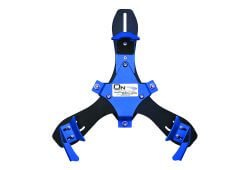 OnScene Solutions' patented Talon Helmet Mount helps crews meet new NFPA 1901 helmet...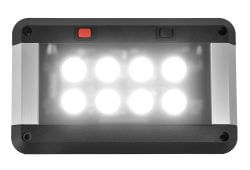 OnScene's red-white capable lights pull extra duty thanks to remote switching ability, a...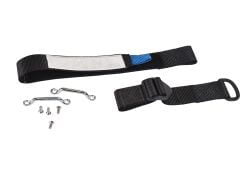 The OnScene Solutions Velcro strap features a blue pull tab and reflective strip...