Available in red, white or blue lighting, the Access compartment lighting system blends durability and high luminous output with very low cost. Featuring a waterproof polycarbonate enclosure designed for mounting in nearly any location, the Access series LED offers one of the brightest, most versatile LED products available, with adjustable beam angle.
Specifications:
Output: 400 lumens for every 18" of light
Lengths: 6"-72" and cuttable in 2-inch increments
Volts: 9-14
VDC: 12 or 24
Amp Draw: 65MA per 2" segment (Example: 10" light will draw 350 milliamp)
Materials: Tough 5/8" Lexan tube enclosure
Inclusions: Mounting hardware (adapts to most roll-up or swing-door applications) and 36" lead
Warranty: 5-year free replacement warranty
Buy this product online >
Link to: https://onscenesolutions.com/product/access-series-led/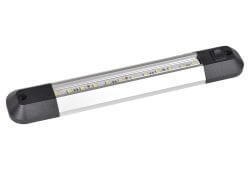 OnScene Solution's lighting bezels provide attractive yet durable housings with built-in Night Axe...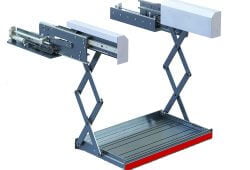 OnScene's new X30 cargo lift system is designed to lower heavy equipment from...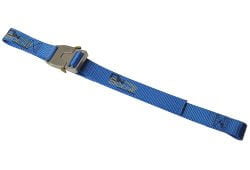 Featuring a quick-release buckle design, the OnScene Solutions cargo strap is a favorite...