ALCO-LITE combination ladders are functionally engineered for ease of operation as a step or extension ladder. Ideal for spanning fences, accessing windows or as a self-supporting ladder set up in the center of a room.
Field repairable with factory parts
Converts easily to extension ladder or "A" ladder
Ideal for spanning a fence, working on a lighting, or in the center of a room
Accessible from both sides
Safety shoes standard on all combination ladders
Special heavy-duty "A" bracket allows for quick easy set-up
Meets/exceeds N.F.P.A. 1931 standard
Compact design is easy to maneuver in tight hallways and stairwells
Model

Closed
Length

Height in
"A" Position

Width in
"A" Position

Width

Banking
Thickness

Weight
in lbs.

US$
Price
$99.00 additional charge on dimensional change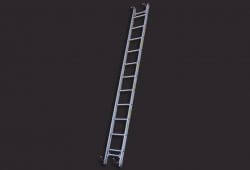 ALCO-LITE™ DRL ladders are the same great pumper style rail roof ladders you...
ALCO-LITE™ PWL-6 was designed to access first floor windows without the added length...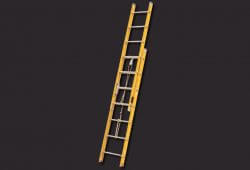 ALCO-LITE™ fiberglass fire ladders are designed to meet fire fighter's most demanding requirements....