ALCO-LITE™ DRL ladders are the same great pumper style rail roof ladders you have come to love but with the addition of roof hooks and butt spurs on both ends. Particularly useful for truck company operations when carried mounted to the aerial device. When it becomes necessary to leave the aerial device, whether dealing with a peak roof or a parapet roof system there is always a set of roof hooks in the proper position for easy placement.
Double end roof hooks
Solid I-beam construction for greater strength and rigidity
Field repairable with factory parts
Butt spurs on both ends
Double rung plates increase strength and durability
Meets/exceeds N.F.P.A. 1931 standards
Model

Length

Width

Banking
Thickness

Weight (lbs)

US$
Price

18-1/2″

D

RL-1

8

18′ 5″

18-1/2″

2-7/8″

63

$628.00

D

RL-20

19″ 9″

18-1/2″

2-7/8″

70

$704.00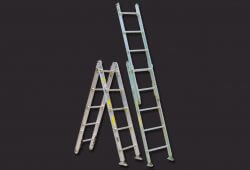 ALCO-LITE combination ladders are functionally engineered for ease of operation as a step...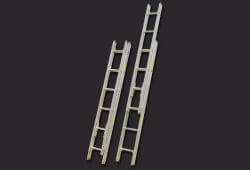 ALCO-LITE "Fresno" style specialty ladders are ideal for use in accessing small openings...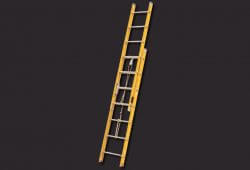 ALCO-LITE™ fiberglass fire ladders are designed to meet fire fighter's most demanding requirements....