ALCO-LITE folding ladders offer the ultimate in portability for low to medium height access. Compact design fits easily on any service vehicle.
Hinge locks ladder into open position
Lightweight for easy carrying
Large heavy cast aluminum swivel safety shoes assure best traction in many environments
Folds laterally into 5-1/4″ wide compact unit for easy storage and transportation
Equipped with handles for safe, easy maneuvering and set-up
Available with slip-resistant fixed rubber cap feet
Meets/exceeds N.F.P.A. 1931 standard
Designed for maximum one-man load
Model

Open
Length

Folded
Length

Open
Width

Folded
Width

Banking
Thickness

Weight
in lbs.

US$
Price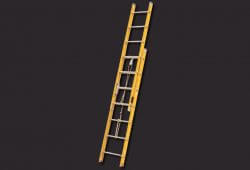 ALCO-LITE™ fiberglass fire ladders are designed to meet fire fighter's most demanding requirements....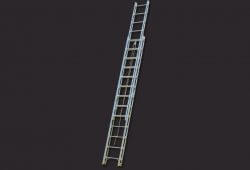 ALCO-LITE™ truss construction ladders have been a tradition in the industry since their...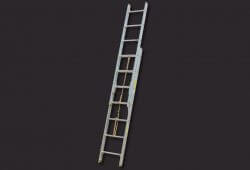 ALCO-LITE™ pumper ladders have been the standard in the industry since 1930. Engineered...