ALCO-LITE™ pumper ladders have been the standard in the industry since 1930. Engineered and manufactured to exacting standards for use on general fire fighting trucks and pumper trucks.
Field repairable with factory parts
All PEL and PEL3 extension ladders equipped with 1/2″ diameter halyards
Roof ladder equipped with reinforcing brace between hooks for increased rigidity
Meets/exceeds N.F.P.A. 1931 standards
Equipped with high strength steel butt spurs and rounded aluminum top caps for increased durability
Oversized 2-1/4" pulley for easy operation
Special width for replacement ladders available upon request
Model

Length

Width

Banking
Thickness

Weight
in lbs.

US$
Price

PRL-08

8′-5″

18-1/2″

2-7/8″

27

$281.00

PRL-10

10′-9″

18-1/2″

2-7/8″

33

$329.00

PRL-12

12′-0″

18-1/2″

2-7/8″

36

$359.00

PRL-14

14′-3″

18-1/2″

2-7/8″

42

$392.00

PRL-16

16′-7″

18-1/2″

2-7/8″

48

$466.00

PRL-18

18′-10″

18-1/2″

2-7/8″

54

$528.00

PRL-20

20′-0″

18-1/2″

2-7/8″

60

$590.00
PRL nests in base section of PEL or PEL3 series.
Pumper type single wall ladder (PWL series) similar to roof ladder, is available upon request.
PRL comes with 3/4″ reinforced roof hooks
$70.00 additional charge on dimensional changes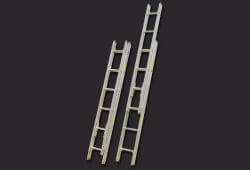 ALCO-LITE "Fresno" style specialty ladders are ideal for use in accessing small openings...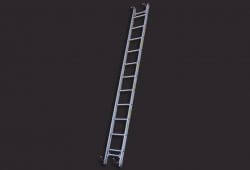 ALCO-LITE™ DRL ladders are the same great pumper style rail roof ladders you...
ALCO-LITE™ PWL-6 was designed to access first floor windows without the added length...