AT&T Mobile Command Unit Features:
All extruded aluminum construction with extreme duty brushed aluminum interior cabinetry. (5) Work stations, (2) removable conference tables, a vented radio equipment cabinet and a pocket style room partition door are a few of the custom options that make up the interior. The exterior of the unit consists of (4) equipment storage compartments, (1) large monitor screen viewing compartment and a compartment that was sound deaden with a 15 kw diesel driven generator. The roof mounted satellite dish and antennas are accessible with a stainless steel ladder. The remote controlled surveillance camera was mounted to a pneumatic mast and routed to multiple monitoring screens. The interior command area is climate controlled with (2) RV style heat and A/C units and with (2) auxiliary recessed wall heaters. The curbside entrance door was protected with an extendable awning. The street side eight foot long slide-out room extends outward three feet. Automatic stabilizing jack system were also installed.
Apparatus Description:
Rescue 1 – 22' Mobile Command Rescue with Slide-Out Room
Apparatus Manufacturer:
Rescue1®
Apparatus Type:
Command Unit
Cab/Chassis Make/Model:
Ford F-650
Engine Make Model and Horsepower:
270 HP
Rescue Body Length:
22'
Rescue Type:
Command Unit with Slide-Out Room
Dealer:
Rescue 1
Salesman:
Mike Marquis
Dealer Location:
2201 Atlantic Ave., Manasquan, New Jersey 08736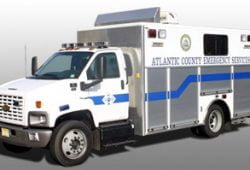 The symbol of excellence... Since 1985, Rescue 1 has been the leading symbol...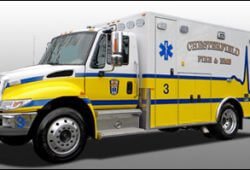 International 4300 Chassis – Durastar International MaxForce DT engine 215-300 hp Allison 2200/3000...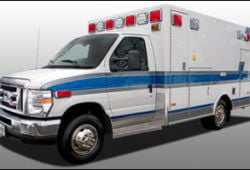 We invite you to visit our showroom and experience the emergency vehicle products...