Command Light's C-Lite is a versatile, compact unit that boasts a powerful, concentrated beam of light, allowing the user to illuminate areas not easily reached by fixed lights. The C-Lite combines one LED spotlight with an LED floodlight to create a balanced light source to illuminate any job.
Highlights:
Full deployment in seconds with a panel-mounted control
An all-weather, virtually maintenance-free unit
Constructed from aluminum with stainless-steel shafts and thermo-polymer bushings
5-year warranty
Specifications:
Power: AC, DC or combination
Output: Up to 16,000 lumens
Tilt: Up to 120°
Rotation: With optional platform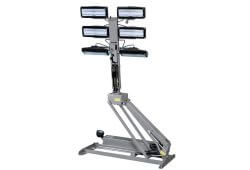 The Knight Series is Command Light's mid-size light tower lineup with a reach...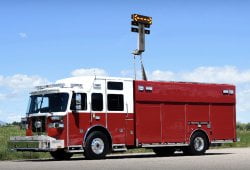 With rotational capabilities and multiple arrow patterns, Command Light's Traffic Flow Boards significantly...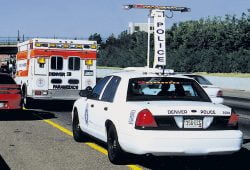 Command Light's Z-Lift improved visibility by elevating your vehicle's warning lights and traffic...