Command Light's L-CAS (Laser Collision Avoidance System), developed in collaboration with Real Fire Tools, is a laser guided system that gives aerial ladder operators a heads-up display, showing a precise distance from the edge of the ladder to the edge of a building.
How L-CAS Works: The L-CAS uses three laser beams that appear on the building. As an aerial ladder approaches the building, the beams of light move closer together giving operators a precise indication of the distance from the building.
Highlights:
Accurate within 4" at all heights and aerial movements
Tested by operators who found they were comfortable with the device after a few minutes of operation
Saves manpower by eliminating the need for spotters
Specifications:
HxWxD: 2" x 5.5" x 4"
Weight: 2 lbs. (6 lbs. with armour)
Power Requirements: 12V DC – 20 w – 1.6 amps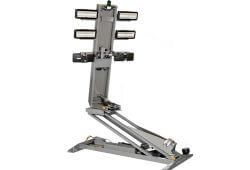 The CL Series features Command Light's largest light towers with a reach of...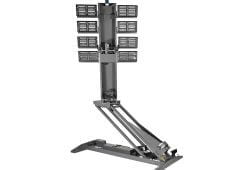 Meet the world's most powerful LED light tower on the market today — the...
The Knight Series is Command Light's mid-size light tower lineup with a reach...