Command Light's Z-Lift improved visibility by elevating your vehicle's warning lights and traffic arrows above the roofline of approaching traffic.
Highlights:
Raises 40" in 10 seconds
Rotates 0-90° up and down and up to 90° left and right
Umbilical remot
Auto-park and auto-deploy feature
Specifications:
HxWxD (Nested): 6" x 22" x 47"
HxWxD (Fully Upright): 43" x 22" x 45"
Weight: 62 lbs.
Power Requirements: 12V DC – 200w – 16.5 amps
The Knight Series is Command Light's mid-size light tower lineup with a reach...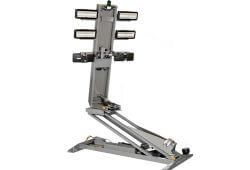 The CL Series features Command Light's largest light towers with a reach of...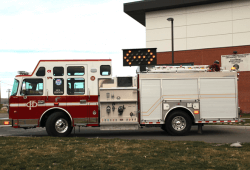 Command Light's Traffic Flow Boards can significantly improve on-scene visibility with the board's...