Industrial grade panel, components and heavy duty mounts designed for emergency vehicle use
Numerous size panels match available roof space; panels can be wired in parallel for higher output
Voltage controller adapts to properly charging different battery types
Kits contain all parts needed for vehicle installations
Complete Heavy Duty Kits Designed for Emergency Vehicle Installation
Benefits:
– Keep up with vehicle loads without running engine or
plugging in
– Helps comply with anti idle laws
– Saves fuel cost and engine maintenance
– Eliminate the need to jump start reserve vehicles
– Ideal for vehicles with mobile computers and radios
Kit Includes:

– Detailed instructions and parts provided, assures
professional installation, eliminates installer guess work and parts sourcing
– Load control option (set timer)
– Industrial grade solar panel with 10 year warranty
– Temperature compensated charge controller
– Heavy duty vibration dampened mounting system
– 20 foot duplex wire
– Waterproof wire feed-through fitting included
– All mounting hardware included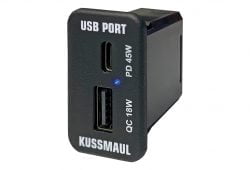 Charge Electronic Devices In-Vehicle NEW USB-C/USB-A Dual Charging Port USB-A (QC 18V) &...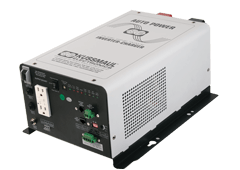 Featuring power factor correction, multi-stage charging control and pure sine wave output.  With...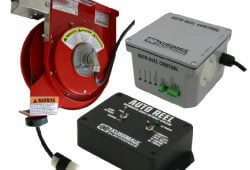 Automatic shoreline retraction and storage compatible with Auto Eject or by manual disconnection Reduce tripping hazard...