Recognized as the industry's first "green" mobile column lift, EARTHLIFT columns are made from components that are 98% recyclable, use bio-degradable oil, feature batteries that are 100% recyclable, and employ an Active Energy Retrieval System to deliver 35% more lifting cycles at maximum load. Lifting capacities range from 18,000 lbs. to 22,000 lbs. per column.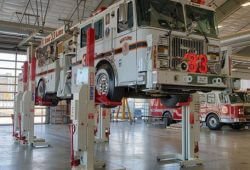 ACCESSORIES AND SHOP EQUIPMENT FOR VEHICLE LIFTS MOBILE COLUMN LIFTS Lowered Base...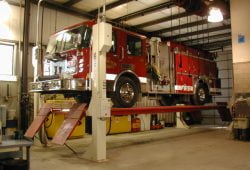 Stertil-Koni Heavy Duty 4-Post Lifts are available in four models and suitable for...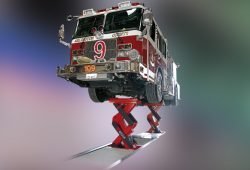 INGROUND SCISSOR ECOLIFT ECOLIFT is the industry's original ultra-shallow, full-rise axle-engaging inground scissor...