WIRELESS MOBILE COLUMN LIFTS
Wireless mobile column lifts from Stertil-Koni are truly portable.
They're safe, secure and certified. What's more, because no external power source or interconnecting communications cables are are required, the risk of operator tripping is eliminated.
And, set up time is minimal.
Wireless mobile column lifts deliver programmable features and a multi master system with control panel on each column.
Connect up to 32 columns in a set.
They are available in the following capacities per column: 16,500 lbs., 18,500 lbs., 22,000 lbs. and 40,000 lbs. What's more, each wireless mobile column lift features a full-color, high resolution, 7" touch screen control panel – the ebright Smart Control System. Recharging is easy from any 110 volt outlet.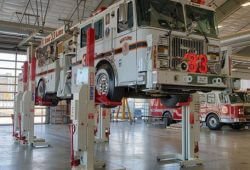 ACCESSORIES AND SHOP EQUIPMENT FOR VEHICLE LIFTS MOBILE COLUMN LIFTS Lowered Base...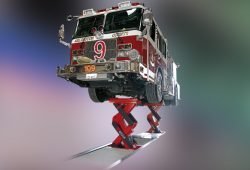 INGROUND SCISSOR ECOLIFT ECOLIFT is the industry's original ultra-shallow, full-rise axle-engaging inground scissor...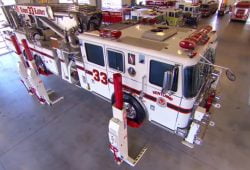 Mobile Column Lifts from Stertil-Koni allow you to safely lift a wide range...