INGROUND SCISSOR ECOLIFT
ECOLIFT is the industry's original ultra-shallow, full-rise axle-engaging inground scissor lift.
Available in a 2, 3 or 4 scissor configuration, with a total lifting capacity of 60,000 lbs., 90,000 lbs., and 120,000 lbs. respectively – at 30,000 lbs. per scissor.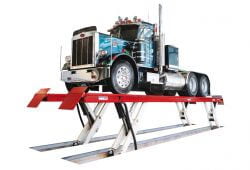 SKYLIFT is a superior heavy duty platform lift that uniquely provides a "clear...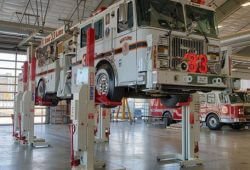 ACCESSORIES AND SHOP EQUIPMENT FOR VEHICLE LIFTS MOBILE COLUMN LIFTS Lowered Base...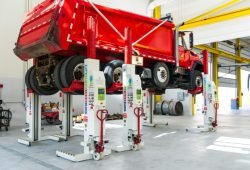 WIRELESS MOBILE COLUMN LIFTS Wireless mobile column lifts from Stertil-Koni are truly portable....