Featuring a durable steel-frame, roll-cage design with 4-position tilt, the Super Vac 7-Series PPV has proven itself over the decades. Available in a variety of sizes and motors, this industry go-to PPV features a single-piece cast aluminum blade to withstand high heat.
Specifications:
Available Sizes: 16", 18", 20" and 24"
Weight: 68-114 lbs., depending on motor
Available Motors: Single speed, hazard location and variable speed
Output: 5,890-16,370 cfm, depending on motor
Learn more about this product online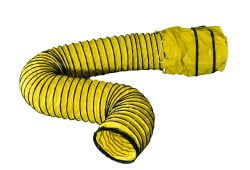 Looking for a traditional spiral duct? You won't find a more durable, long-lasting...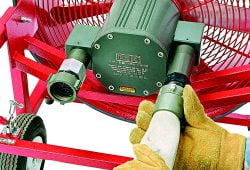 Powered by a water turbine motor, these positive pressure ventilation fans run without...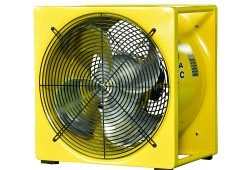 Super Vac's F Series Confined Space Ventilators provide unmatched durability. The entire frame...