ALCO-LITE™ fiberglass fire ladders are designed to meet fire fighter's most demanding requirements. Non-conductive fiberglass side rail construction offers an added measure of safety when used near charged electrical circuits.
Non-conductive fiberglass side rails for improved safety
Solid I-beam construction for greater strength and rigidity
Field repairable with factory parts
All FEL and FEL3 extension ladders equipped with 1/2″ diameter halyards
Double rung plates increase strength and durability
Meets/exceeds N.F.P.A. 1931 standards
Equipped with high strength steel butt spurs and rounded aluminum top caps for increased durability
Oversized 2-1/4" pulley for easy operation
Special width for replacement ladders available upon request
Model

Length

Width

Banking
Thickness

Weight
in lbs.

US$
Price
FRL nests in base section of FEL or FEL3 series.
Fiberglass type single wall ladder (FWL series) similar to roof ladder, is available upon request.
FRL comes with 3/4″ reinforced roof hooks
$54.00 additional charge on dimensional changes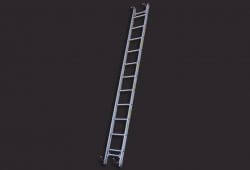 ALCO-LITE™ DRL ladders are the same great pumper style rail roof ladders you...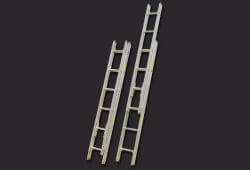 ALCO-LITE "Fresno" style specialty ladders are ideal for use in accessing small openings...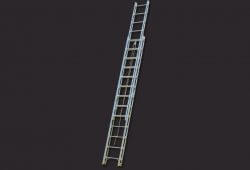 ALCO-LITE™ truss construction ladders have been a tradition in the industry since their...