Featuring a durable steel-frame, roll-cage design with 4-position tilt, the Super Vac 7-Series PPV has proven itself over the decades. Available in a variety of sizes and motors, this industry go-to PPV features a single-piece cast aluminum blade to withstand high heat.
Specifications:
Available Sizes: 16", 18", 20" and 24"
Weight: 68-134 lbs., depending on engine
Available Engines: Honda GX, Honda GC and Briggs & Stratton
Output: 9,940-21,100 cfm, depending on engine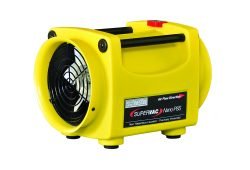 The Nano is the most compact con_ ned space fan on the market....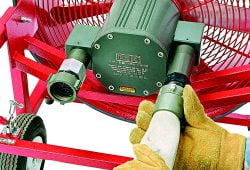 Powered by a water turbine motor, these positive pressure ventilation fans run without...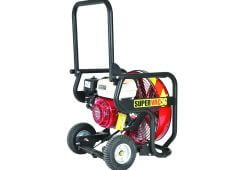 The Valor Series is the latest in Super Vac PPV innovations. Featuring a...