Featuring a durable steel-frame, roll-cage design with 4-position tilt, the Super Vac 7-Series PPV has proven itself over the decades. Available in a variety of sizes and motors, this industry go-to PPV features a single-piece cast aluminum blade to withstand high heat.
Specifications:
Available Sizes: 16", 18", 20" and 24"
Weight: 68-134 lbs., depending on engine
Available Engines: Honda GX, Honda GC and Briggs & Stratton
Output: 9,940-21,100 cfm, depending on engine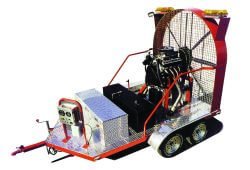 The BFF is the largest mobile emergency ventilation fan on the market with...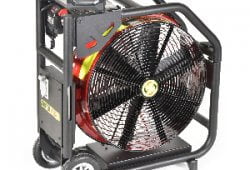 Never in firefighter history has one battery fan worked together with your department's...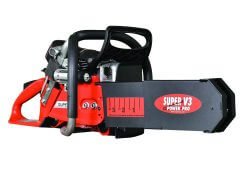 Departments turn to Super Vac's lineup of chain saws to tackle a variety...