The Valor Series is the latest in Super Vac PPV innovations. Featuring a patent-pending frame design that is simple and intuitive to position on the fire ground, the Valor series is engineered to ease the toughest ventilation challenges. The full-roll cage frame features a tough, tubular aluminum frame that is 15% lighter than steel frames, and the frame's 7-point tilt frame provides positive/negative angles and allows for fan placement on stairs.
Specifications:
Available Sizes: 18", 20" and 30"
Weight: 76-163 lbs., depending on size
Available Engines: Honda GX, Honda GC and Briggs & Stratton
AMCA Licensed Output: 15,168-26,849 cfm, depending on engine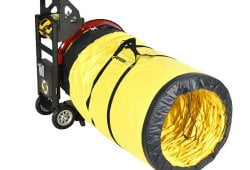 Looking for a traditional spiral duct? You won't find a more durable, long-lasting...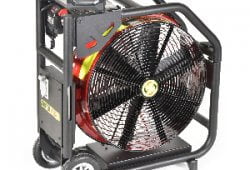 Never in firefighter history has one battery fan worked together with your department's...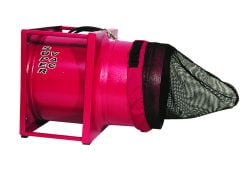 This foam generator attaches easily to any Super Vac Smoke Ejector (from 16"-30")...