For immediate first-aid treatment of sprains, fractures, dislocations, cuts, burns and related injuries. Features heavy gauge two-walled transparent vinyl construction. Zipper type with twist type air valves. Six splint (01, 02, 03, 04, 05, 06, 10, 11 ) and four splint (01, 02, 03, 04, 10, 11) kits also available. Individual splints may be ordered separately.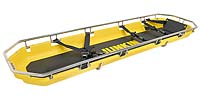 Yellow high-density polyethylene shell, supported by a stainless steel outer rail, permanently attached...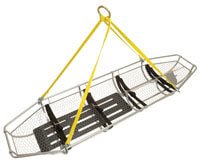 Nylon web straps at chest, abdomen, thigh, and calf. Adjustable footrests for vertical...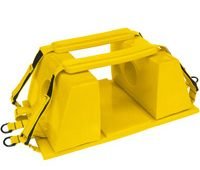 Instructions For Use Attaching The Head Immobilizer To The Spine board Make sure...