Featuring power factor correction, multi-stage charging control and pure sine wave output.  With high surge capability to meet power needs many types of demanding loads.
Inverter: 1500 Watt Continuous/ 4500 Watt surge
Charger: 55 Amps Max
Pure Sine Wave output
Built-in automatic load transfer
UL 458 Listed
5 Year warranty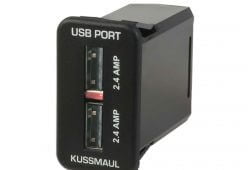 Dual USB Charging Ports Quick and easy way to recharge electronic devices in...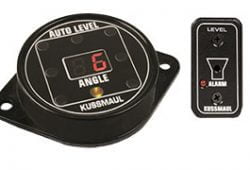 2-Digit LED, Digital Angle Display 8 PCB surface mounted LEDs: Yellow , Red...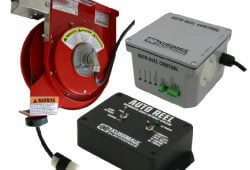 Automatic shoreline retraction and storage compatible with Auto Eject or by manual disconnection Reduce tripping hazard...