The BFF is the largest mobile emergency ventilation fan on the market with capabilities of blowing more than 750,000 cfm. The BFF is the solution for the largest ventilation challenges, including airport, tunnels, sports complexes, shopping malls and retail super stores.
Specifications:
7-Point Carbon Fiber Blades: Features a 80" diameter
Choice of Direct-Drive Engines: Gas or diesel options (200-600 HP)
Customize to Fit Your Needs: Every BFF is built specifically for each customer. There are many options, including controls, accessories, LED lighting and more.
Output: 750,000 cfm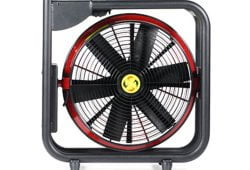 Compact. Lightweight. And reliable. Introducing the all-new Super Vac 16" variable-speed battery fan....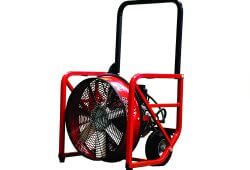 Featuring a durable steel-frame, roll-cage design with 4-position tilt, the Super Vac 7-Series...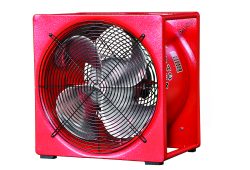 The Super Vac Smoke Ejector provides a versatile ventilation option, available in gas,...