The SVU is the most versatile, large-scale positive pressure ventilator in the industry. With a wide array of configurations, this PPV is perfect for ventilating airport, large warehouses, commercial structures, high-rise buildings and mass rehabilitation areas.
Specifications:
6-Point Carbon Fiber Blades: Features a 48" diameter
Mounting Options: Custom trailer, skid unit, truck trailer or flatbed trailer
Choice of Direct-Drive Engines

Suburu 4 Cyliner Gas Engine

Performance: 165 HP – 123kw
Fuel Consumption: 5 gph – 19L/hr
Fuel Tank Capacity: 10 g – 38L

Isuzu 3.0 Diesel Engine

Performance: 130 HP – 97kw
Fuel Consumption: 4.5 gph – 17L/hr
Fuel Tank Capacity: 18 g – 68L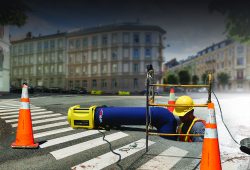 Featuring an all—new inherently arc and flame-resistant ballistic fabric, Super Vac's Nano Series...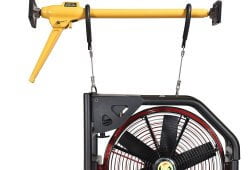 The door bar allows you to hang a Super Vac fan with hangers in any doorway...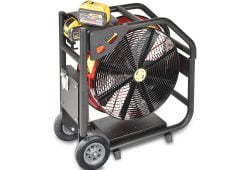 Never in firefighter history has one battery fan worked together with your department's...