The CL Series features Command Light's largest light towers with a reach of up to 11 feet from its base.  These units are designed for large apparatuses and are manufactured using aircraft grade aluminum alloy to reduce weight while adding strength. The CL Series features a variety of LED fixtures choices.
Highlights:
Full deployment in less than 15 seconds
Continuous 360° rotation
100% electric (no air or hydraulics required)
An all-weather, virtually maintenance-free tower
Ability to overhang the side of the vehicle
One-touch auto park
15-foot umbilical cord
5-year warranty
Specifications:
Number of Heads: 6 or 8
AC Fixtures: Akron Scenestar, FRC Spectra, FRC Spectra Max, Whelen Pioneer Plus PFP2 or Whelen Pioneer Plus PFP4
DC Fixtures: FRC Spectra, FRC Evolution or Whelen Pioneer Plus PFH2
Total Output: 90,000 – 240,000 lumens, depending on number of heads/fixtures
General Options:
Backlighting (ability for bottom row of lights to rotate 180°)
Top-mounted strobe
Panel-mounted controls
Wireless controls
V-Mux / Class 1 controls
Custom colors
AC or DC power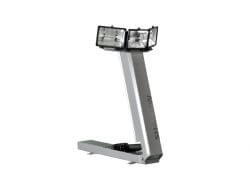 The Straight Shadow is Command Light's most economical solution while maintaining efficient scene...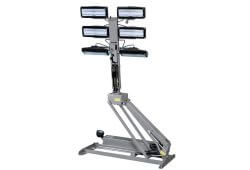 The Knight Series is Command Light's mid-size light tower lineup with a reach...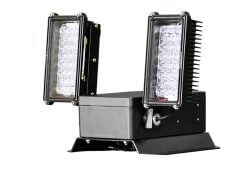 Command Light's C-Lite is a versatile, compact unit that boasts a powerful, concentrated...