The Knight Series is Command Light's mid-size light tower lineup with a reach of nearly 7 1/2 feet from the tower base. These units are manufactured using aircraft grade aluminum for strength, much like the CL Series, but weigh about half as much.
Highlights:
Full deployment in less than 15 seconds
Continuous 360° rotation
100% electric (no air or hydraulics required)
An all-weather, virtually maintenance-free tower
Ability to overhang the side of the vehicle
One-touch auto park
15-foot umbilical cord
5-year warranty
Specifications:
Number of Heads: 4 or 6
AC Fixtures: FRC Spectra, Whelen PFP2 or Whelen PSP1
DC Fixtures: FRC Evolution, FRC Spectra, HighViz, Whelen PCH1 or Whelen Pioneer Plus PFH2
Total Output: 53,250-80,000 lumens, depending on fixtures
General Options:
Backlighting (ability for bottom row of lights to rotate 180°)
Top-mounted strobe
Panel-mounted controls
Wireless controls
V-Mux / Class 1 controls
Custom colors
AC or DC power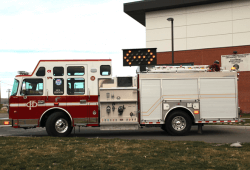 Command Light's Traffic Flow Boards can significantly improve on-scene visibility with the board's...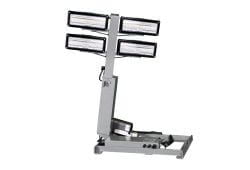 Shadow Series offers Command Light's most compact units with a reach of more...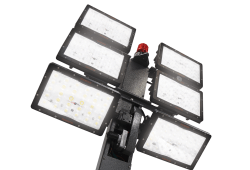 Firefighters have many obstacles ... seeing shouldn't be one of them. And yet,...