Lentry® Lights are commercial-duty outdoor, gasoline-powered lighting systems with patented, all-terrain legs and telescoping lights. Legs give Lentry Lights many advantages over conventional light systems.
Legs are made from solid aircraft-grade aluminum; they are engineered for strength, not bulk.
Legs are easy and fast to set up and position.
Legs extend outward, creating a large footprint for stability; they slide in close to the generator for storage; and each leg locks at any point along its full length for solid stance on uneven ground.
Legs raise generator within easy reach of operator.
Legs let you put the unit right where you need it, unlimited by the terrain, out of the way.
Legs are curved, providing a large footprint for stable, solid operation on steep hills, snow, and brush.
Without the legs (and telescoping lights), debris and tall grass would render other systems useless. When lighting an area with imperfect terrain (hills, snow, mud, rocks, water, sand, debris, retaining walls, steep banks…), the versatility of legs will speed and ease the crew.
Legs avail a clean, level surface for the generator and optimal positioning for the whole unit.
Even without extending the legs, they lift the generator a few inches, preventing intake of sand, dirt, dust, and water into the generator's cooling and electrical systems and extending generator life.
Legs and the vibration dampening rubber feet protect the generator from strikes, bumps and drops as well. The generator, a significant portion of your lighting system investment, is protected and kept like-new.
Legs give you extra functionality with your light and power system and protect your investment. Once you have a lighting system with legs, you will fight going back to on-the-ground or tripod systems.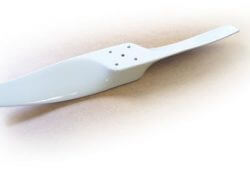 What's great about Ventry propellers? Ventry® Safety Propellers are efficient, durable and safe;...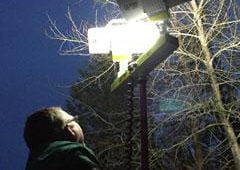 All Lentry® Light System models feature one or more exceptional light heads. All...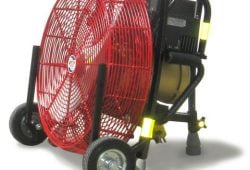 The Ventry® Electric Positive Pressure Fan, for positive pressure attack and ventilation (PPA...