OnScene Solution's lighting bezels provide attractive yet durable housings with built-in Night Axe or Access lighting (with a 10-or 5-year warranty, respectively) ,and all necessary hardware. The waterproof design can mount to most any flat surface and is designed to deflect impacts and provide protection from harmful elements.
Specifications
Materials: Anodized aluminum or cast aluminum
Lengths: 9" or 18" (anodized aluminum) or 6-72" (cast aluminum)
Inclusions: OnScene LED tube light, wire grommets and stainless-steel fasteners
Design: Available with a walkway/step angle or as an under-cabinet straight down configuration
Warranty: 5-year warranty
Buy this product online >
https://onscenesolutions.com/rough-service-led-lighting-bezel/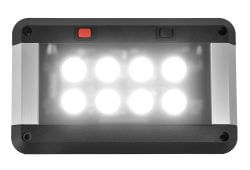 OnScene's red-white capable lights pull extra duty thanks to remote switching ability, a...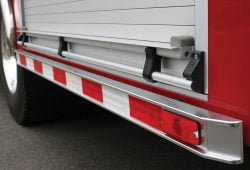 Eliminate the tedious task of manufacturing rails with these pre-manufactured rub rails, featuring...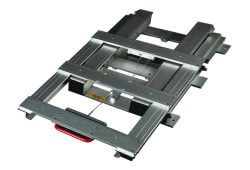 This single-direction slide extends up to 100% of its full length for easy...