Nylon web straps at chest, abdomen, thigh, and calf. Adjustable footrests for vertical lifting. Frame is 5/8″ steel tubing; cross braces and runners 3/16″ x 3/4″ flat steel. Basket is 18 gauge, 1″ hexagon mesh netting.
Same as the JSA-300 with the addition of a plastic rack through back of trunk section and a strap adjusted foot rest. Sling sold separately.
DIMENSIONS: 82″ L; 8-1/2″ H.
WIDTHS: CHEST: 24-1/2″; ABDOMEN 24″; THIGH 23-1/2″; CALF 23″.
CARTON SIZE: 83″ X 24″ X 9″
WEIGHT: 32 LBS.
LOAD CAPACITY: 1500 LBS.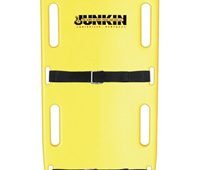 Rugged one piece lightweight polyethylene spineboard with twelve large hand holes for easy...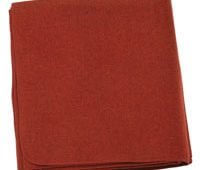 80% wool and 20% Man-made Fiber—Treated with fire-resistant chemical. Machine washable. Conforms to...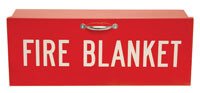 Kit consists of Fire Blanket (JSA-1002) 62" x 82" Fire Resistant Treated 80%...