The SafeTSystem™ Mobile Station Rack provides a more organized and secure staging area and station refill site. Available with a removable top tier for station-to-station transport.
Specifications
Tier: Removable or fixed top tier (6 carriers wide and available in 1 or 2 tiers)
Bottle sizes: Oxygen D cylinder, 4500psi 30 min, 4500psi 45 min, 2216psi 30 min or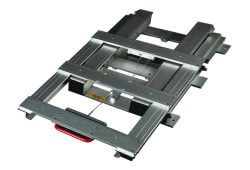 This single-direction slide extends up to 100% of its full length for easy...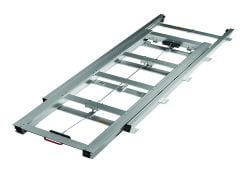 This dual-direction transverse slide is a must-have for past-through compartments, featuring up to...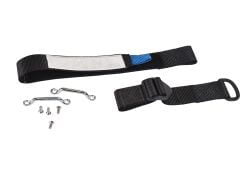 The OnScene Solutions Velcro strap features a blue pull tab and reflective strip...