Save Labor
The Milnor Model 30022T6X provides multiple ways to save on your labor costs and improve employee efficiency, including:
E-P Express® Microprocessor
This median control with 30 programmable formulas provides flexibility and bright display allows operator to choose from real words, not codes. Standard controller features English/Spanish (other languages optional). Controller also provides diagnostic and error messages which shorten training time of new employees and allows for fewer operator errors
Overnight Bath Soak
The 30015T6X overnight soak option eliminates the need for additional washes and production delays during shifts thanks to the extended time the stains are immersed in standing baths.
Proper Basket Design
Milnor's tall rib construction and precise cylinder speeds combine to provide excellent MAF – Mechanical Action Factor – ensuring goods get clean the first time, reducing time-consuming and costly rewashes.
RinSave® Water Saver
This innovative process facilitates significantly shorter formulas by eliminating up to two complete rinses per formula. This means the linens are processed faster because fewer steps are needed.
And also…
Save on Linen Replacement Costs
Save Energy
Save Water
Save Money (Total Cost of Ownership)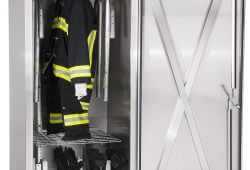 For Thorough Moisture Removal of Processed Firefighter Gear Created specifically for firefighter gear...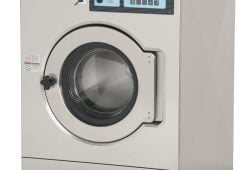 Save Labor The Milnor Model MWT18X4 provides multiple ways to save on your...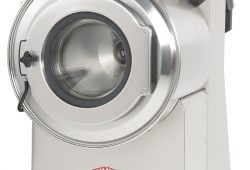 Save Labor The Milnor Model 30022VRJ provides multiple ways to save on your...