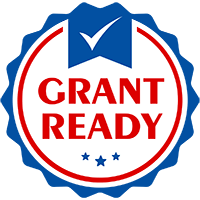 GET FREE GRANT ASSISTANCE
Get started by applying for available grants to buy this and other products. Grants that will assist your department to secure the funding it needs.
Get Help
NO SMOKE 2 is designed for any 2007/2010 or newer vehicle with an After Treatment Device
The NO SMOKE 2 diesel filtering system differs from the NO SMOKE as it does not require the diverter box technology. The system is constantly filtering harmful exhaust from the environment inside the fire station at cold starts, and while low idling on scene.
The NO SMOKE 2 system is installed in the tailpipe before the tip and well after the ATD. We do not touch anything with the ATD or the diffuser tip so that we do not void the manufacturer's warranty.
The filter is constructed of a flow thru substrate with platinum, palladium and other compounds that allow the system to regenerate when the manufacturers' ATD regenerates. Virtually alleviating the need to change the filter.
The system focuses on low temperature exhaust – cold starts, low idle on scene use. The manufacturers ATD are not actively oxidizing the emissions when cold starting or at low idle when the exhaust is below the required temperature for ATD to actively oxidize the emissions. It takes 40 to 60 minutes for the vehicle to come to temperature before allowing the ATD to begin oxidizing the emissions. The NO SMOKE 2 will activate when it is most needed, at the cold start and idle.
The Perfect fit for ARFF Trucks
We are the trusted solution for Diesel Exhaust Protection by Atlanta International Airport, Miami-Dade Fire Rescue Department Aviation Division and Houston Fire Department ARFF Division; just to name a few.
The unique configuration of ARFF vehicles include, but are not limited to, large vertical stack exhaust systems that are difficult to attach to an overhead hose track system. If not properly attached every time the hose can rip off and expensive repairs will be necessary to get the system operational again, leaving Airport Firefighting personnel and potentially Airport customers unprotected from harmful emissions.