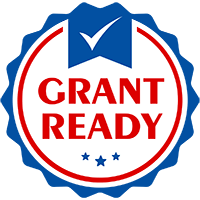 GET FREE GRANT ASSISTANCE
Get started by applying for available grants to buy this and other products. Grants that will assist your department to secure the funding it needs.
Get Help
The original NO SMOKE is designed for Trucks with 2006 model engines & before
NO SMOKE is an apparatus-mounted, direct source capture exhaust removal system that works automatically to protect you from the dangers of breathing diesel exhaust. The system captures the harmful particulate and gases that you shouldn't be exposed to.
The NO SMOKE System consists of a filter, a diverter unit, and an electronic control module.
How it works:
When you start the engine the electronic control module engages the diverter unit, directing vehicle exhaust into the filter– not into the station. The system has a timer to filter exhaust for a preset period, allowing time to leave the station before it automatically switches out of filter mode and back to straight exhaust.
When you return to the station the system automatically engages when you put the engine in reverse to back in. It continues to clean exhaust until the engine stops.
On-Scene Protection
Manual override keeps system in filter mode while engine idles, so no one at the scene has to breathe deadly exhaust.
Manual override button is also used for Departments with drive-through stations. The dash-mounted button allows for easy system activation upon entry.