Rugged one piece lightweight polyethylene spineboard with twelve large hand holes for easy handling, built in runners, low profile and X-ray translucent. Comes with 4 straps. Color: Bright Yellow
DIMENSIONS: 72″ L X 16″ W
WEIGHT: 15 LBS.
LOAD CAPACITY: 400 LBS.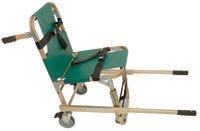 Designed for use in confined areas. Ideal for use in restaurants, high-rise office...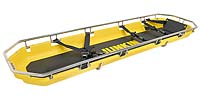 Yellow high-density polyethylene shell, supported by a stainless steel outer rail, permanently attached...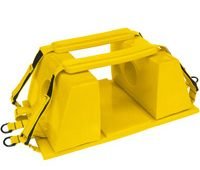 Instructions For Use Attaching The Head Immobilizer To The Spine board Make sure...