Yellow high-density polyethylene shell, supported by a stainless steel outer rail, permanently attached with stainless steel semi-tubular rivets. Features molded runners, fully exposed outer rail, non-absorbent foam pad secured to stretcher and four patient restraint straps. Ideal for unusually rugged rescue situations such as industrial, mining or construction. Patent Pending.
Also available in red
DIMENSIONS: 84-1/2″ L X 24″ W X 7-1/2″ H
WEIGHT: 31 LBS.
LOAD CAPACITY: 1200 LBS.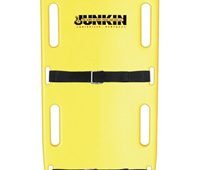 Rugged one piece lightweight polyethylene spineboard with twelve large hand holes for easy...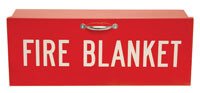 Kit consists of Fire Blanket (JSA-1002) 62" x 82" Fire Resistant Treated 80%...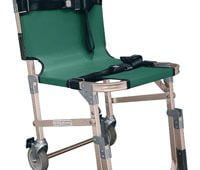 Designed for use in confined areas. Ideal for use in restaurants, high-rise office...