Featuring a quick-release buckle design, the OnScene Solutions cargo strap is a favorite among on-the-go crews. The design releases with the swipe of a gloved hand but stays secure even if the buckle leans up against other cargo.
Specifications
Inclusions: Mounting hardware is included
Buckle length: 3" or 12"
Mating strap length: 99", 27", 51" or 111"
Materials: Aluminum buckle with brass release; 1" chemical-resistant nylon webbing
Warranty: Limited 2-year warranty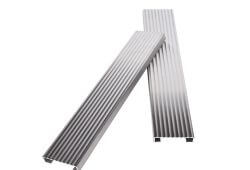 Lightweight yet durable, these aluminum hosebed slats can be ordered in lengths of...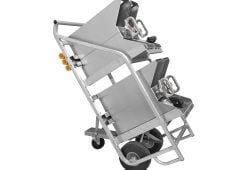 Efficiency starts here. Securely transport multiple SafeTSystem™ carriers from the compartment base to...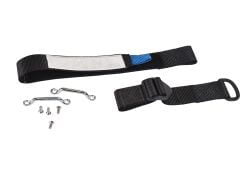 The OnScene Solutions Velcro strap features a blue pull tab and reflective strip...