Efficiency starts here. Securely transport multiple SafeTSystem™ carriers from the compartment base to the Utility Transport Box, the mobile station rack or the fire scene rehab.
Specifications
Bottle sizes: Oxygen D cylinder, 4500psi 30min, 4500psi 45min, 2216psi 30min or 4500psi 60min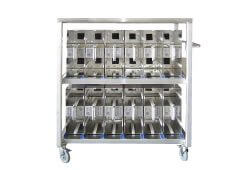 The SafeTSystem™ Mobile Station Rack provides a more organized and secure staging area...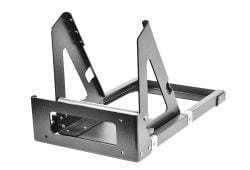 Often, Hannay hose or cord reels are mounted too far in the compartment...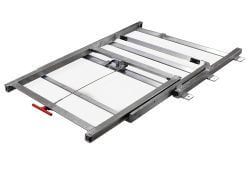 This welded, NON-anodized aluminum slide provides an economical cargo system, featuring 100% extension....