When every second counts, turn to the SafeTSystem™, an air cylinder management system that allows a single firefighter to carry four compressed cylinders at one time for efficient transport. The T handle locks the cylinders into the holder carrier, as well as the truck compartment, mobile cart or station rack, providing safe, secure storage of air cylinder containers.
Specifications
Bottle sizes: Oxygen D cylinder, 4500psi 30 min, 4500psi 45 min, 2216psi 30 min or 4500psi 60 min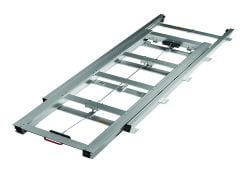 This dual-direction transverse slide is a must-have for past-through compartments, featuring up to...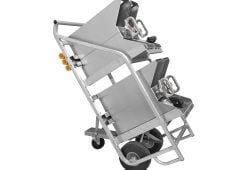 Efficiency starts here. Securely transport multiple SafeTSystem™ carriers from the compartment base to...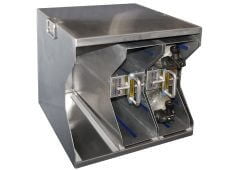 Carry multiple SafeTSystem™ holder carriers at one time. Choose from a two-, three-...