Carry multiple SafeTSystem™ holder carriers at one time. Choose from a two-, three- or four-carrier-wide Utility Transport Box. Meanwhile, the 6-carrier-wide option is ideal for a multi-station department with a single-compressor station. Load up this Utility Transport Box in the back of a pickup for ultimate efficiency.
Specifications
Bottle sizes: Oxygen D cylinder, 4500psi 30 min, 4500psi 45 min, 2216psi 30 min or 4500psi 60 min
Box width: 2, 3, 4 and 6 carriers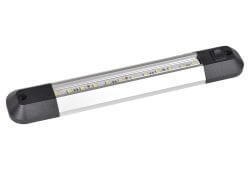 OnScene Solution's lighting bezels provide attractive yet durable housings with built-in Night Axe...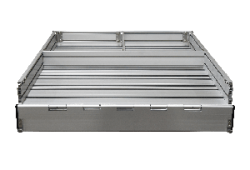 Introducing OnScene Solutions' all-new configurable cargo tray! This anodized aluminum tray features configurable...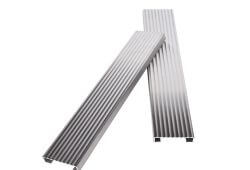 Lightweight yet durable, these aluminum hosebed slats can be ordered in lengths of...