SKYLIFT is a superior heavy duty platform lift that uniquely provides a "clear floor" concept for the user with a true, vertical rise. The product's elegant design includes two independent runways, vertical lifting, no crossbeams, no overhang and no base frame.
The SKYLIFT provides free access from all sides with easy installation and minimal maintenance." The lift's modular design allows for flush mounted or surface mounted installation and permits various lengths to be incorporated in a single lift.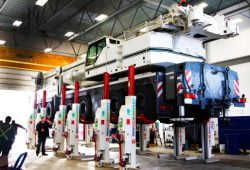 Recognized as the industry's first "green" mobile column lift, EARTHLIFT columns are made...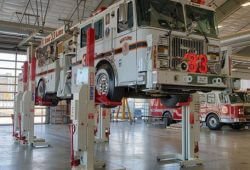 ACCESSORIES AND SHOP EQUIPMENT FOR VEHICLE LIFTS MOBILE COLUMN LIFTS Lowered Base...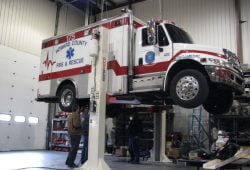 FREEDOMLIFT combines peak performance and safety through a symmetrical, open floor design that...