Departments turn to Super Vac's lineup of chain saws to tackle a variety of operations, like removing downed trees and cutting through residential roofing. The SV3 is available in a 16" or 20" bar with either a Full-Wrap Depth Guard for added protection or the Quick Silver Depth Guard for reduced weight and ease of use.
Specifications:
Weight: 20.8 lbs. (16" bar) or 21.6 lbs. (20" bar)
Engine: Makita, 2-stroke, 78.5 cc 5.7 BHP – 4.3 kw
RPM: 12,800
Pitch / Gauge (in): .404 / .050
Fuel Capacity: 25.36 oz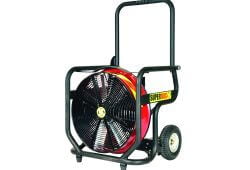 The Valor Series is the latest in Super Vac PPV innovations. Featuring a...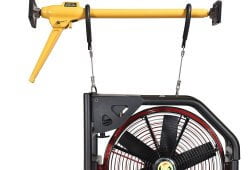 The door bar allows you to hang a Super Vac fan with hangers in any doorway...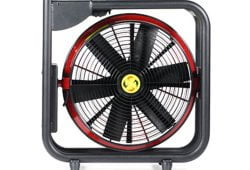 Compact. Lightweight. And reliable. Introducing the all-new Super Vac 16" variable-speed battery fan....