This foam generator attaches easily to any Super Vac Smoke Ejector (from 16″-30″) and is capable of producing foam up to an expansion rate of 1000:1 for tough extinguishments, including mining operations, ship-hold areas and scenes with flammable liquids. It can also be used with most Super Vac PPVs.
Includes:
Metal shroud, foam expansion netting and a 30 GPM in-line educator. Can be ordered in either red or blue.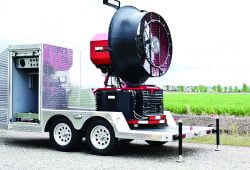 The SVU is the most versatile, large-scale positive pressure ventilator in the industry....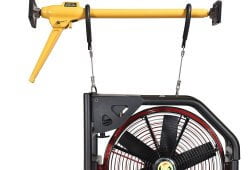 The door bar allows you to hang a Super Vac fan with hangers in any doorway...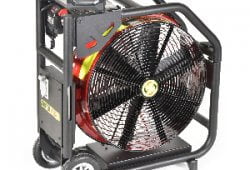 Never in firefighter history has one battery fan worked together with your department's...