The Nano is the most compact con_ ned space fan on the market. At 8″, these fans are designed to be extremely powerful, portable and be used for negative and positive pressure. Available with a 1/3 HP single-speed electric motor (Model P8S) or a 1/3 HP hazardous location motor (Model P8XE).
Specifications:
Blade Size: 8"
Weight: 20-22 lbs., depending on motor
Available Motors: Single speed or hazardous location
Output: 1,037 cfm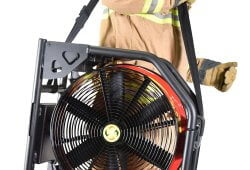 The carry strap allows you to carry your Super Vac battery fan around...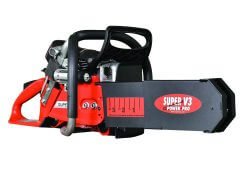 Departments turn to Super Vac's lineup of chain saws to tackle a variety...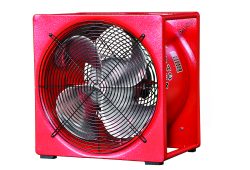 The Super Vac Smoke Ejector provides a versatile ventilation option, available in gas,...