Looking for a traditional spiral duct? You won't find a more durable, long-lasting spiral duct than one from Super Vac's lineup. These ducts are ideal for moving large quantities of air into hard-to-reach places using positive pressure and come with a built-in storage bag for easy transportation. Hot-melt wear strips cover the helix for added durability. This duct is available as a hazardous location duct, featuring static-dissipating material.
Specifications:
Pairs with Super Vac PPVs, smoke ejectors and confined space fans
Available diameters: 8", 12", 16", 20" and 24"
Available lengths: 15', 20' or 25', depending on duct model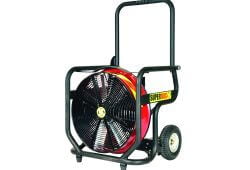 The Valor Series is the latest in Super Vac PPV innovations. Featuring a...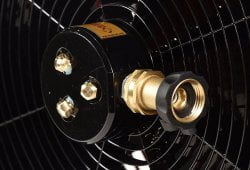 The Super Vac Mountain Mister can convert any fan into a cooling unit...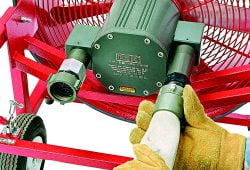 Powered by a water turbine motor, these positive pressure ventilation fans run without...