Powered by a water turbine motor, these positive pressure ventilation fans run without the use of electricity or gasoline, making them great in explosive locations with unknown gases.
Specifications:
Available Sizes: 16", 18", 20", 24" and 30"
Weight: 70-102 lbs., depending on size
Power: 5.5 hp or 12 hp water turbine with 100-250 psi
Output: 12,900-24,800 cfm, depending on turbine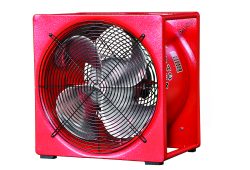 The Super Vac Smoke Ejector provides a versatile ventilation option, available in gas,...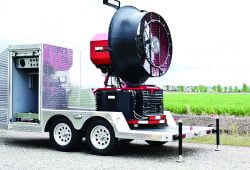 The SVU is the most versatile, large-scale positive pressure ventilator in the industry....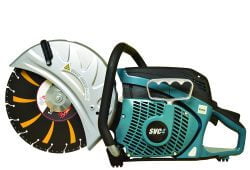 Super Vac supplies departments with the ultimate cutoff saw, the SVC4 Cutoff Saw,...