The OnScene Solutions Velcro strap features a blue pull tab and reflective strip to help responders quickly release the strap. Durable and fully adjustable, this nylon strap is virtually weather proof and chemical resistant. Each strap comes complete with mounting hardware.
Specifications
Inclusions: Mounting hardware is included
Adjustable end lengths: 8-9.5", 12-16", 17-24", 23-39", 32-56"
Fixed end lengths: 12", 18", 24", 30", 36", 42"
Materials: 1.5"-wide nylon webbing (resistant to most chemicals) with reflective tab
Warranty: Limited 2-year warranty
Buy this product online >
https://onscenesolutions.com/product/2-part-velco-cargo-strap/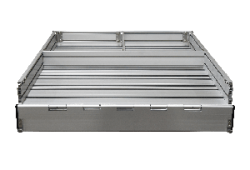 Introducing OnScene Solutions' all-new configurable cargo tray! This anodized aluminum tray features configurable...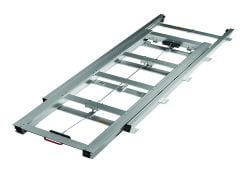 This dual-direction transverse slide is a must-have for past-through compartments, featuring up to...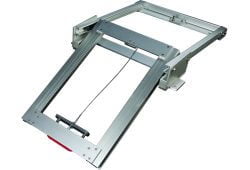 For easy access to high storage areas, look to the 84 Series' slide-out/tilt-down...